Youth Group Adventure
Youth Group Adventure Residentials on the Isle of Man
Visit unique Island location- Spectacular and dramatic scenary
Wide range of quality outdoor activities delivered by professional, safe and fun staff
Small activity centre with programmes tailored to your needs
Full activity program from 9am to 8:30pm including all meals and activities
Including travel to the Island by Ferry (Liverpool, Heysham, Belfast or Dublin) or Flight from Liverpool, Bristol, Gatwick, Luton and more...
Free leader places (max of 1 to 8 paying guests, just pay ferry /flight cost)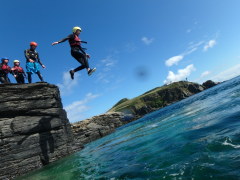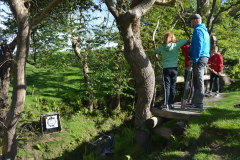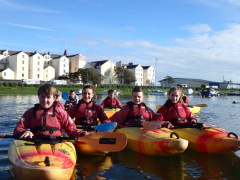 When looking for a suitable venue for your group you need to ensure that the centre can deliver a programme that is capable of fulfilling the needs and expectations of your young people.
We feel that we offer an unsurpassed range of outdoor adventurous activities that allow us to provide experience for a wide range of young people and adults.
Our staff are skilled in delivering activities at an appropriate level for your group. When you phone to make contact with us we will discuss the expectations of your group and ensure that we construct a course to fulfil these requirements. You are free to make as much or as little input into the designing of your activity programme as you wish.
In terms of value for money youth groups tend to visit us during school holiday and weekend periods and because of this we offer great value visits with a fantastic range of activities.
All courses include:-
All meals, prepared and served by our staff
Bunkhouse accommodation Most rooms are ensuite
Full activity programme of 3 activities per day
All on island transport including from and return to ferry
Free places for leaders at the centre in the ratio of 1 for every 8 full paying guests
Availability for most group sizes.
Budget Self catering option available.
Our programmes provide a full day of adventure activities from 9.00a.m. - 8.30 p.m. All activities are provided in house by our fully qualified and experienced staff team. We can alter the level of delivery to fit in with the age and experience of your group.
Activities available include air rifle shooting, target archery, field archery, assault course, orienteering, abseiling, crate stacking challenge, hiking, climbing, gorge walking, coasteering, swimming, inland kayaking, canoeing, sea kayaking, campcraft, raft building, team building tasks, .
All programmes are subject to alteration due to extenuating circumstances
We regularly work with youth groups that include cubs, scouts, brownies, guides, boys brigades, girls brigades and youth clubs.
Rates 2023
Easter £69 per person per 24 hours
Friday 26th May – Friday 21st July £80 per person per 24 hours
Friday 21st July – 31st August £76 per personper 24 hours
Peak rate 2024 £80 per 24 hours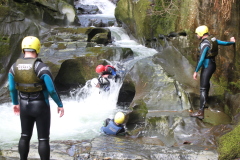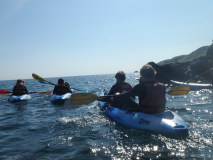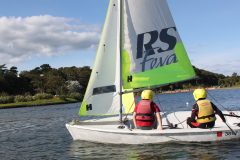 To check availabilty and see travel information for your area please click the appropraite link below;
If a suitable area is not displayed for you, or you would like to discuss other options please do not hesitate to contact us.
Bristol Availability London Availability
Dublin Availability Belfast Availability
The Booking Process

We aim to make the process as straight forward as possible.
Most groups ask us to organise the ferry travel for their group, we do this through a local travel agent Isle of Man Event Services Ltd. This ensures that your holiday package is fully protected.
We ask groups to pay the ferry element of their visit as soon as possible to ensure the appropriate ferry spaces are reserved. We then ask for a deposit of £50 per person for the stay at the centre this is due 3 months before arrival with the balance due on arrival.