Gorge Walking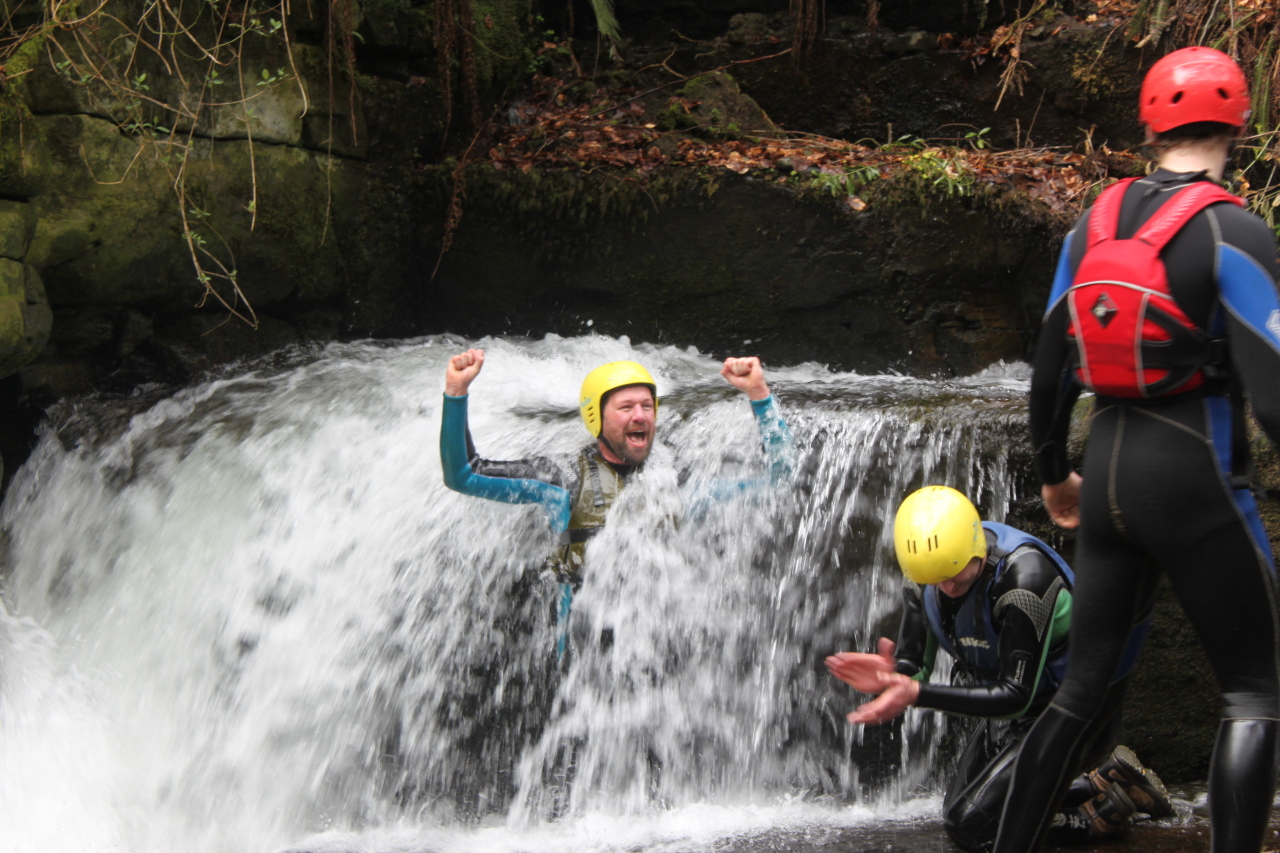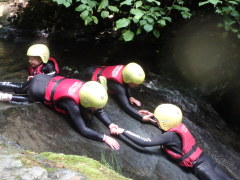 Gorge walking is one of our most popular activities!
A favourite with school and youth groups, families, stag and hen groups and as a team building activity for corporate groups. Gorge walking involves climbing waterfalls and swimming across ponds while negotiating your way up a river bed. We can organise sessions to suit most ages although we recommend a minimum age of 10 years in the summer months. Sessions can be run at any time throughout the year (as long as the group is aware of the cold winter water). 5mm Wetsuits, buoyancy aids and helmets are provided as well as a fully trained guide.
During the gorge walking session you will be provided with a wetsuit and other appropriate safety equipment. Please bring a pair of sturdy shoes to wear during the activity i.e. old trainers etc.
Price
£30 per person
Session duration
Approximately 2 hours from meeting at the Venture Centre to kit up, to finishing after the activity.
Recommended minimum age for this activity is 10 years
Children 10 - 12 years advised April - October
Recommended Kit List
Shorts/trunks or swimming costume and long sleeve thermal base layer or T shirt to wear under wet suit
Shorts to wear over the wet suit
Warm socks
Ideally walking boots with ankle support or trainers.
Thin soled shoes, sandals, crocs or wellies are not suitable
All the above items will get wet.
In addition to the above please bring
A complete set of warm, spare clothing, footwear and a large towel
No jewellery
You are welcome to bring your own wetsuit if you have one
For groups booking residential adventure courses the cost of all activities is included in the price