Fascinating facts about the Isle of Man
There is a Manx language which although not used any more can still be seen on road signs and place names.
The Isle of Man has it's own Government "Tynwald" at over 1000 years old it is the oldest parliament in the world.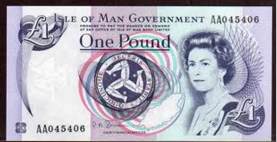 Manx cats have no tails.
The Isle of Man has its own bank notes.
The first Derby was run at Derbyhaven in the Isle of Man
Loghtan sheep have four horns. You may see some of these near the Venture Centre.
The island is exactly in the middle of the Irish sea 31 miles from England and 31 miles from Ireland
The population is only 83,000 the size of a large town in the UK
The Isle of Man is not in the UK, it is a crown dependency. Queen Elizabeth is the Lord of Man.
The Vikings were the last people to invade the Isle of Man. The Romans never visited us.
Fletcher Christian who led the Mutiny on the Bounty was from the Isle of Man
The motto of the Isle of Man is "Which ever way you throw me I will stand".
You can drive a car at 16 years. You can vote at 16. There is no national speed limit but our minibuses can only drive at a maximum of 50 mph. There are no motorways.
The police wear white helmets
The island is famous for the TT races. TT stands for tourist trophy, the first races were for tourists to enter on their own motor bikes.
The TT races have been running for over 100 years and modern motorbikes can complete the course at an average of over 130mph.