Coasteering
Explore the coastline by swimming, climbing and jumping into the sea!!!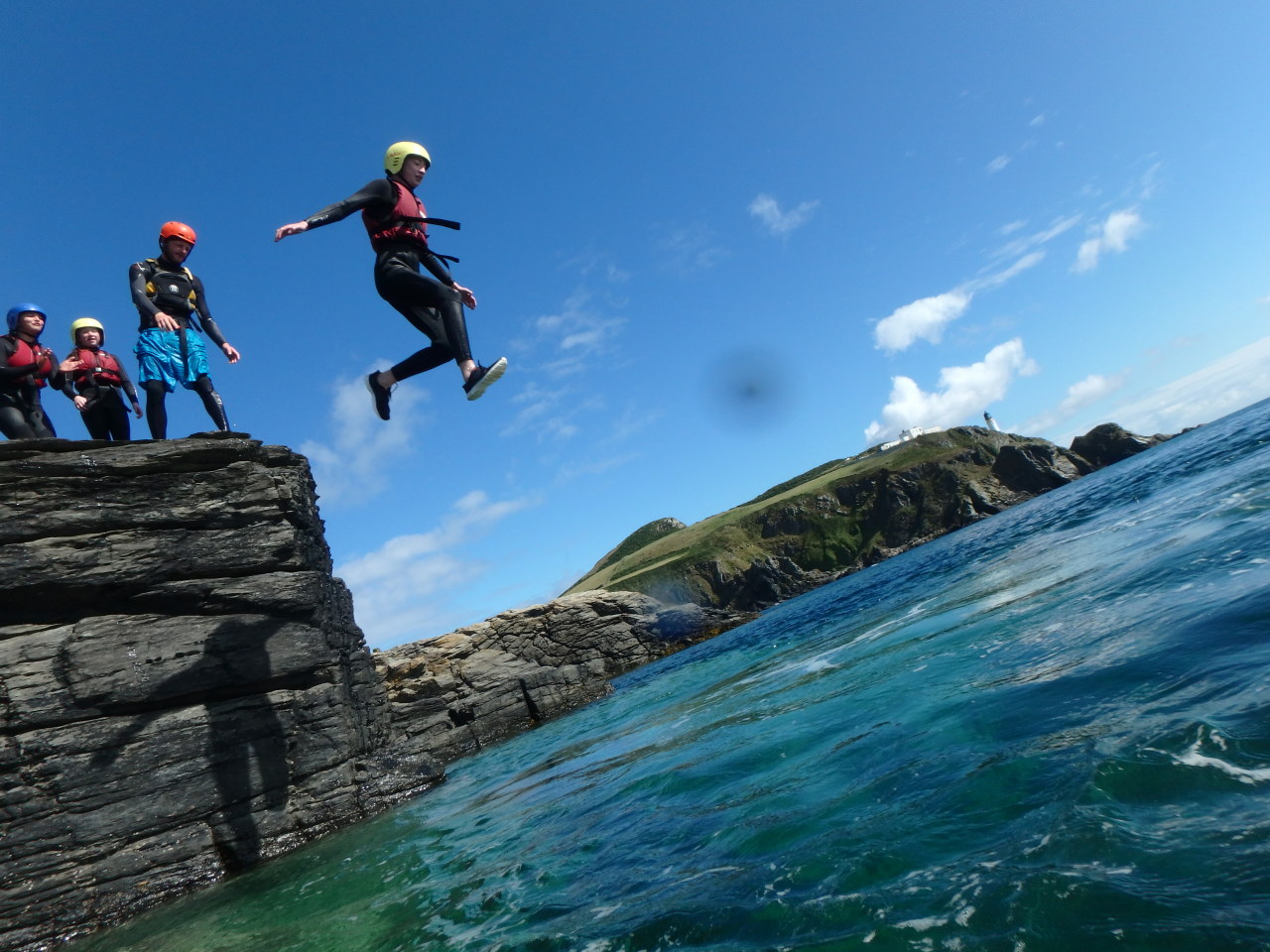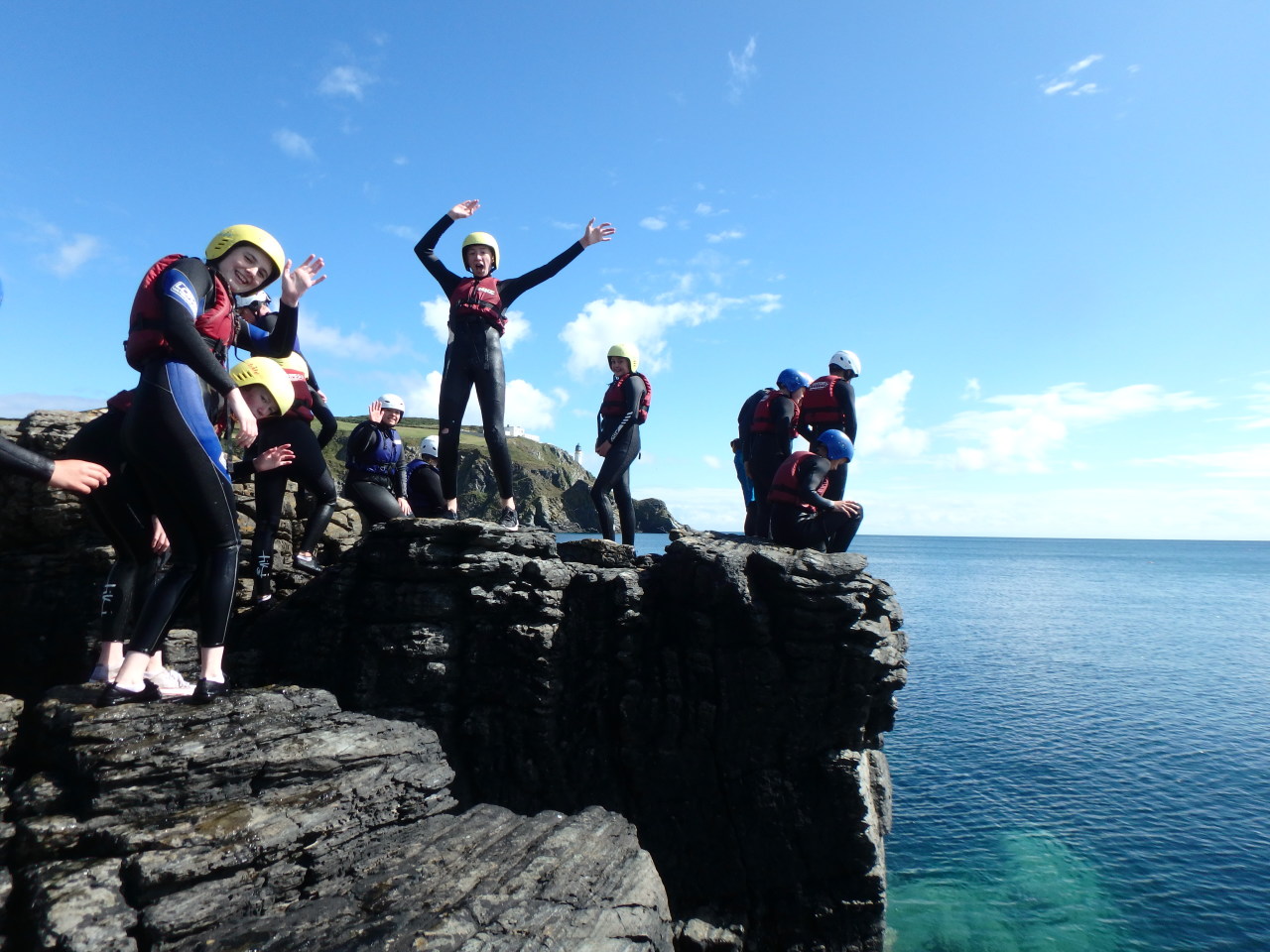 Coasteering involves traversing areas of coastline by swimming, climbing around the rocks and jumping off them! This activity always leaves people with a smile on their face and is perfect for those who love the water. All our Coasteering guides are trained in accordance with National Coasteering Charter Guidelines. Due to the nature of this activity you need to be able to swim to participate in coasteering. For weak or non swimmers gorge walking is a great alternative activity.
We provide you with bouyancy aid, helmet and full 5mm wetsuits to ensure that you and your group have a safe and enjoyable session. All sessions are tailored to the needs and expectations of the participants.
Contact us to book a bespoke session for your group
Please bring; a towel, swimming costume to wear under a wetsuit, robust footwear that can get wet (old trainers are perfect), and a pair of shorts.
For Coasteering we will meet up at the Venture Centre to get wetsuits, buoyancy aids, helmets and discuss the activity ahead. We will then walk to the coasteering location (15minute walk) and return to get changed back at the Venture Centre.