Perfect for groups
The centre has 2 seperate accommodation blocks known as North and south Camp.
South Camp is an ideal venue for groups and has its own kitchen which will allow you to seat upto 40 at any one time. Larger groups can run the meals over 2 sittings. If you prefer we can provide meals just ask us for a quote.
Accommodation is made up of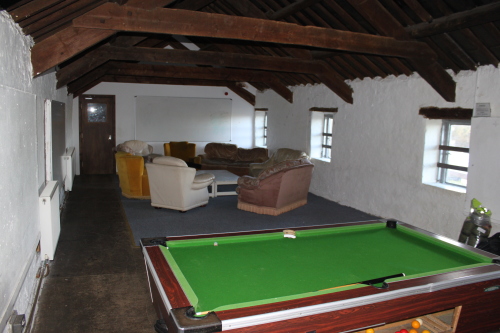 2 dorms of 12
4 dorms of 8
2 dorms of 5
2 dorms of 2
There is a lounge area with pool table for relaxation.
The centre is in a rural area approx 2 miles from the nearest town.
Nearest Beach Port-e-Vullen