Instructor Job 2019
Venture Centre - Isle of Man
Outdoor Adventure Instructor
Summer Season 2019
23rd April - September 2019
email us your c.v. now to
contact@adventure-centre.co.uk or call 01624 814240
A fantastic opportunity to spend a summer in the Isle of Man. Expand your exepriences at our small, freindly family run centre. Opportunities for sea kayaking, hill walking, coasteering in your spare time.
Come and join us and be part of our team for the summer.
Full time and part time positions available. Evenings and weekends
Pre requisites
Ideal applicants will have at least 1 seasons previous work at an outdoor centre and hold 2 NGB awards
Have or be able to obtain CRB/DBS check
Be able to supply names and contact details for 3 referees
Current Valid First Aid Certificate plus
Level 1 Paddlesports coach or higher
plus either Archery instructor or NSRA Diploma
plus Bushcraft qualifications
Applicants should be able to demonstrate an interest in working with young people
accommodation available if required (charge will apply)
Other opportunities exist to participate in
Sea kayaking expedition
Minimum Requirements
You must be a minimum of 18 years old
Be able to obtain 3 good references
Be able to obtain a clear CRB check/DBS check
Have a proven interest in outdoor activities
Have a proven interest in working with young people
Have a flexible a positive approach
Must be able to swim at least 200 m in open water
Must be physically fit and healthy and have a robust constitution
What we look for in an instructor:
· Empathy to relate to each child's and each adults personality
· Awareness of each child's differing levels and abilities
· Caring attitude to each and every child
· Understanding of each situation as it arises
Awareness of medical & dietary requirements
· Character & personality
· Social skills
How many staff are at the centre?
The number of staff at our centres varies throughout the season this varies form 6 - 12 persons throughout the season
What activities will you be involved in delivering?
The acttivities you deliver will depend on your previous qualifications and experience. However we provide opportunites for staff to develop skills across a wide range of outdoor activites. These include archery, air rilfe shooting, assault course, abseiling, climbing, canoeing, coasteering , gorge walking, raft building and racing, kayaking, sit on tops, sea kayaking, gorge walking, team building, problem solving tasks, ropes course, sailing.
Be realistic!!!
The season with us is a fantastic opportunity. However you will only get out of it what you put in. You are expected to work hard. The work is enjoyable and the staff team are good fun to work with but outdoor industry leadership is not for everyone. You should spend time checking out what other options are available to you to make sure we are right for you.
The next stage
email us a copy of your c.v. and we will get back to you straight away
contact@adventure-centre.co.uk
If after reading the above you are still interested in a position at our centre please
phone Mike or Simon Read on 01624 814240 / 07624 411255
We look forward to hearing from you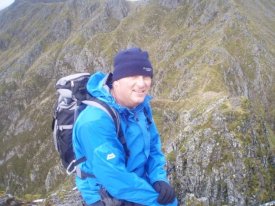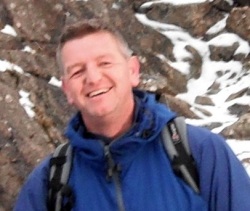 Michael Read Centre Director
Simon Read Centre Director