Summer Beginner Sailing Course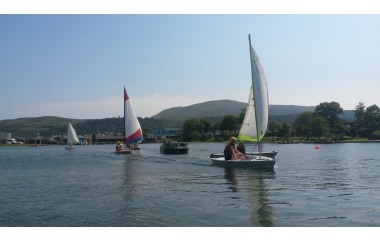 Date of event:
Time: 9:30am-11am, Monday to Friday.
Where: Mooragh Park, Ramsey, Isle of Man
Beginners Sailing Course aimed at Children age 9 years - 15 years
Session will be based at Mooragh Park Lake in Ramsey
Sessions runs
12th August to 16th August . Monday to Friday 9.30am to 11am each day . Cost £75 per person each per week.
To book please click on the links below