Paddleduck Watersports Adventure Week (Ages 6-9) 2019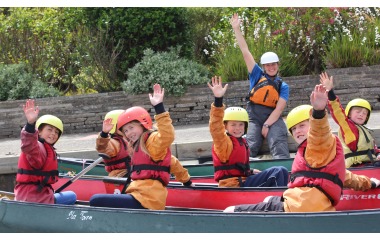 Date of event:
Time: 9:30-11am
Where: Mooragh Park
Our paddleduck boating sessions are for ages 6 years to 8 years running from Monday 5 August - Friday 9th August.
These sessions start each day at 9:30 and finish at 11:00
We use a variety of crafts with the empthesis on paddlesports and having fun. Parents must be present during paddleducks sessions. sessions run 9:30-11:00
Each paddleduck should bring a full set of clothes and trainers that can get wet, and a set of clothes to get changed into after the session.